Report on the Conference of the Association for the Study of Women and Mythology, New York – Syracuse, May 5-6, 2023.
Author: Saskia Baumgart
Issue No: TV 96
In May this year I was invited to speak at the extraordinary conference "Waters Of Life" in New York. Every two years the ASWM – "Association for the Study of Women and Mythology" – organises this conference with a focus on female, indigenous and mythological knowledge. The approach here is to try to rehabilitate and reintegrate the kinds of knowledge that have been lost, systematically suppressed and banished and massively discriminated against in the last millennia of patriarchal social forms. The existential gaps in knowledge that have arisen as a result must now be closed again.

The ASWM, an association of primarily women, pioneers from the university sector in North America, has dedicated itself to this task. With its visionary and trend-setting educational and research work, the organisation is located directly at the interface of science and spirituality.
Even in today's world, which is increasingly propagating the trend themes of sustainability and holism, this approach is unfortunately a rare exception. Still, this clear point of view with its existential reference to the big picture requires determined courage and a complex multi-perspective view that integrates body, mind and soul.
Since precisely this perspective was not opportune or socially acceptable over a very long period of time, but was massively devalued and banished – as it still is in many fields of society – it obviously takes longer until it is allowed to move back into official academic institutions.
Ultimately, this is about creating a broader acceptance throughout society for expanding the collective consciousness beyond a purely materialistic view.
Our continued ability to survive depends crucially on this essential expansion of the human mind and its immense potential.
In this respect, it was very impressive to see that the majority of speakers at the conference in Syracuse NY were academic dignitaries from universities. Most of them were from North America, the USA and Canada. The theme of this year's conference was "Water of Life". All the speakers' contributions were devoted to the phenomenon of water and looked at its existential importance for humanity as well as for every other form of life on earth from a mythological as well as an ecological perspective, in a concrete as well as a figurative sense.
The basis of my contribution to the conference as an invited speaker/performer was my article "The voice of the siren – of female vocal power & (honour) fear", which had appeared in the March 2022 Tattva Viveka. The combination of a concert lecture-performance with a ceremonial interaction that I had developed for it spontaneously – on the spot and in the moment – was well received. It brought me feedback from the auditorium with touching and enthusiastic statements about the effectiveness in the inner spaces of experience and about harmonising to healing effects. I was also invited to play at the closing event of the conference, where awards were presented by the Association to outstanding female actors. In this closing show, an Irish singer, Edel Meade, also sang in her native Gaelic language about an archetypal universal story of being a woman. Afterwards, the singer and activist Guadeloupe Urbina from Costa Rica impressed and brought the audience to the boil with her passionate energy. One of her special merits as a stage artist and activist was to send audiences in Latin American countries into a frenzy as well as into raptures when she brought the globally shocking situation of women to the stage with a musical theatre piece that was eventually also performed on Broadway in New York. Annie Finch, a New York university scholar and poet who devotes her literary research to the witchcraft curses in Africa, among other things, gave a special kind of slam poetry performance, a performance that one is not used to in this country.
In other words, here I entered an extraordinary space, created by the coming together of extraordinary people who exchanged their gifts entirely in the spirit of the Maternal Gift Economy. In fact, there was a special event on this specific economic form of matriarchal societies the day after the conference, initiated by the organization "Maternal Gift Economy". Competitive behavior among the invited experts from the university field of teaching and research as well as from art and activism was not to be found on site. Instead, there was a strikingly pleasant presence of connectedness, cooperation, and sincere appreciation. A great openness for the different ways of working, topics and approaches up to enthusiasm and curiosity dominated the scene. The desire and willingness to be touched by each other and to exchange was clear. The common focus on a higher ethic in the sense of planetary responsibility for Mother Earth and a way of living in conscious healthy relationship to her were decisive as well as trend-setting. This very conscious attitude and intention clearly determined the direction and atmosphere of these conference days. In this respect, too, it was an educational and healing experience that we were able to experience in Syracuse, a city in New York State.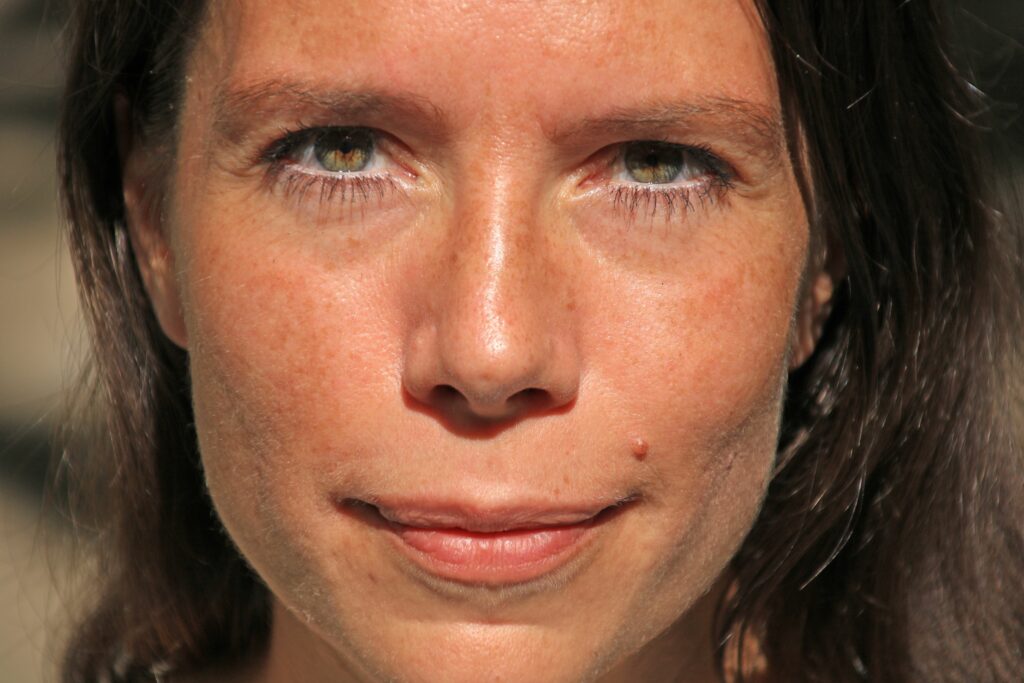 About the author:

Saskia Baumgart works artistically and sound-healing with music, singing and voice. The Berlin native is trained in singing, music therapy and Somatic Movement Arts (dance, movement art and healing), as well as in shamanic-spiritual work, including various stays with indigenous cultures (Amazon, Mongolia, North, South America). Musician solo as Sasperella, with her band Magic of Sound and the Iranian AWA Trio.
This article was originally published on the German website: Die Ogdoadische Tradition